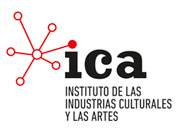 Corporate Info
CENTRES
Home > OSRM
Region of Murcia Symphony Orchestra
The Foundation Orchestra of the Region of Murcia (OSRM) was established in September 2002 under the aegis of the Autonomous Community of Murcia and enjoys the patronage of the Regional Ministry of Education, Culture and Universities, the Institute for Cultural Industries and the Arts, Cajamurcia Foundation and Iberdrola. Its core staff consists of 49 teachers and its artistic and musical director's, Virginia Martínez.
The orchestra was led by José Miguel Rodilla from its early beginnings until 2012 and has welcomed visiting conductors such as Enrique García Asensio, Elio Boncompagni, Leo Brouwer, Manuel Hernández Silva, Tamas Vasary or Dirk Vermeulen, among others. The Orchestra has worked with soloists such as Mischa Maisky, Steven Isserlis, Ivan Martín or Joaquín Achúcarro and the vocal ensembles Orfeón Donostiarra and Orfeón Pamplonés. In addition, gala concerts have been performed with the collaboration of Ainhoa Arteta, Ana Mª Sánchez, Monserrat Caballé, Anne-Sophie Mutter, etc.
OSRM offers subscription cycles in Murcia and Cartagena along with concerts for schools and families and performances in other cities and performs regulary in the major concerts and ballets organised by the Auditorium Victor Villegas in Murcia.
Among the several tours the orchestra has undertaken stand out its performances at the National Auditorium in Madrid, the Royal Theatre, the Royal Monastery of the Escorial, the Almudaina Palace in Palma de Mallorca or Baluarte Theatre in Pamplona.