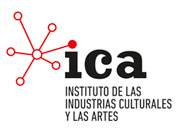 Corporate Info
CENTRES
Home > Sala Verónicas
Sala Verónicas
The Baroque church from the eighteenth century located in Verónicas convent in Murcia, currently deconsecrated, became an exhibition room in the late 80s and is today a national benchmark in the promotion of contemporary art.
For years, Sala Verónicas has hosted major projects and top-level works of national and international established artists.
This exhibition space allows visitors to take a look at the new trends in contemporary art and to enjoy site specific creations, giving rise to an engaging dialogue between this emblematic venue and the works it hosts.
Address: C/ Verónicas, nº4. 30004-Murcia
T 968 221 668