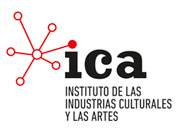 Corporate Info
CENTRES
Home > Centro Párraga
Centro Párraga
Centro Párraga is located in the city of Murcia, more precisely in pavilion 5 of the former Artillery Barracks ("Antiguo Cuartel de Artillería"), whose innovative refurbishment was undertaken by architect Juan Antonio Abellán.
Without ever losing sight of the concepts of artistic research, innovation and experimentation –one of the most dynamic and enriching methods of the contemporary culture-, Centro Párraga consists of several multipurpose spaces where the visual and the performing arts come together. An open centre which always bears in mind its concern for its incorporation into the cultural industries.
Its exhibition and performance spaces are also endowed with the facilities needed to conduct courses, workshops, seminars, conferences, concerts and all kinds of stage productions and exhibitions.
Its Master's Degree in Dance and Arts in Motion is one of its most outstanding training activities, a project in which students take part in mentoring and career counselling sessions, intensive seminars and diverse research proposal concerning the boundaries of physical theatre, acrobatics and dance. The degree is taught by an international team of professors that makes this masters the only one of its kind in Europe.
Address: C/ Madre Elisea Oliver Molina, s/n (Antiguo Cuartel de Artillería, Pabellón 5) 30002-Murcia
T 968 351 410