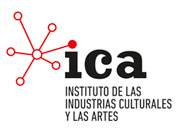 Corporate Info
CENTRES
Home > Cendeac
Cendeac
Devoted to the study of the history, theory and critical thinking of contemporary art, CENDEAC was the first Centre for Documentation and Advanced Studies on Contemporary Art to be opened in Spain.
It is a unique institution which not only invigorates the cultural fabric of the Region, but is also recognised at a national and international level due to its vital contribution to contemporary thought and culture. A centre where analytical thinking is encouraged in the areas of cinema, photography, philosophy or mass media, and that has set a precedent for other leading-edge centres such as Reina Sofía National Art Museum to set up similar study and documentation centres.
Apart from a well-equipped and select documentary collection in its library, CENDEAC has an ongoing programme of seminars and training courses, its own editorial lines and a Youtube channel that includes fragments of audiovisual projects.
Address: C/ Madre Elisea Oliver Molina, s/n (Antiguo Cuartel de Artillería, Pabellón 5) 30002-Murcia
T 868 914 769