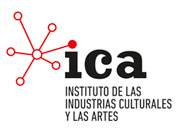 Corporate Info
CENTRES
Home > About us
About Us
Spreading and consolidating the regional culture, reaching new audiences and fostering cultural exchange are just some of the many aims of the Institute for Cultural Industries and the Arts (ICA), a public company set up under the patronage of the Regional Ministry of Education, Culture and Universities of Murcia.
ICA is thus responsible for promoting, planning, programming, managing and coordinating the cultural policies of the Region of Murcia. Other tasks include governing a series of emblematic cultural institutions –which can be found on this website– and working together with other exhibition halls, museums, theatres and institutional and local auditoriums in the Region.
On the one hand, ICA attempts to spread, strengthen and consolidate the foundations of regional cultural capital, focusing on its creative and artistic productions and the development of new audiences, in order to encourage the general consumption of all cultural forms and expressions - either traditional, classical, contemporary or experimental. On the other hand, being fully aware of the relevance of cultural exchange in the achievement of this goal, ICA intends to become actively involved in international programmes that support, bolster and facilitate those ideals, particularly in exchange programmes with Europe and Latin America.
An ambitious programme of creative learning processes and cultural mediation endorses all cultural activities carried out by ICA, which collaborates on an ongoing basis with universities and specialised educational institutions.
To this end, ICA relies on a diverse team of highly experienced professionals in administration, finance, technical assistance, artistic production, communication, coordination, music, performing arts, plastic arts, visual arts, cinematography, research and contemporary thought.